Wayne Gretzky vs. Mario Lemieux: A Clash of Hockey Legends
11 October 2023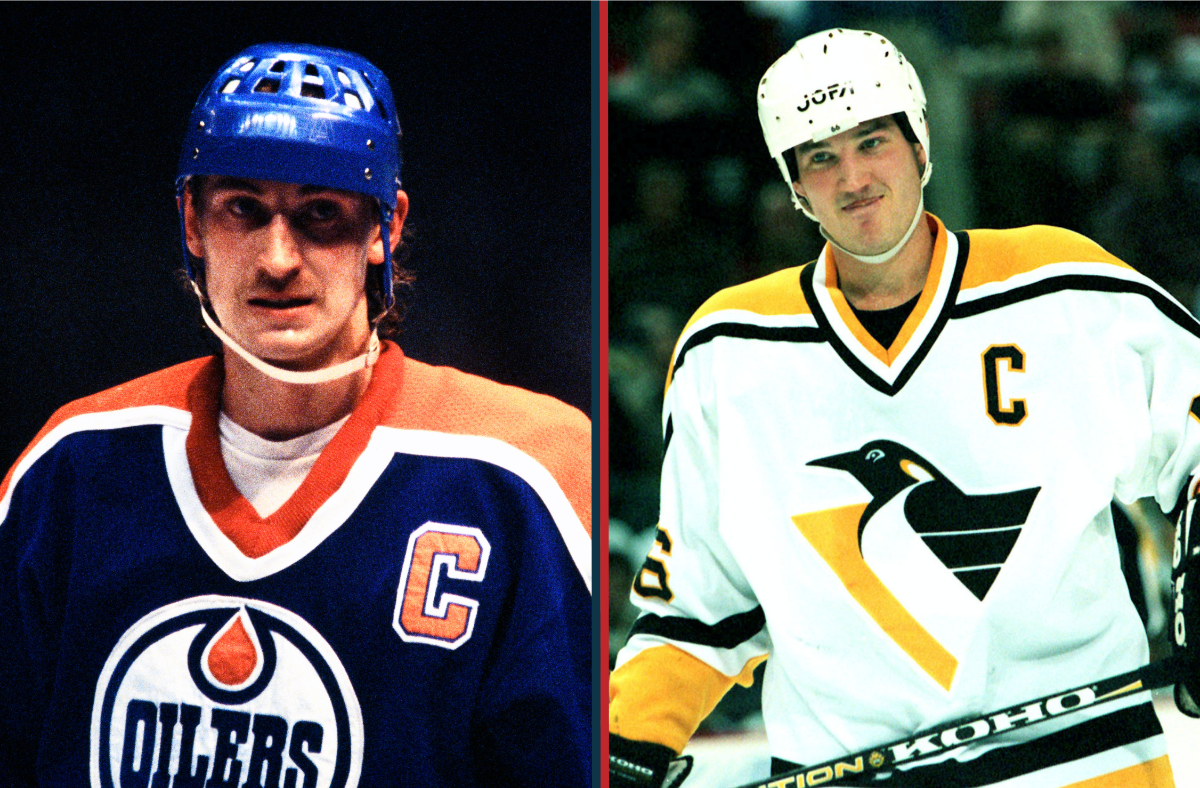 Photo © Bildbyrån
Introduction
The debate over who is the greatest hockey player of all time has raged on for decades, and at the center of this discussion, two names consistently emerge: Wayne Gretzky vs Mario Lemieux. Both legends left an indelible mark on the sport, redefining what it meant to be a hockey superstar. In this article, we will compare and contrast the careers of Wayne Gretzky and Mario Lemieux, examining their remarkable statistics and the impact they had on the game.
Scoring Prowess
Wayne Gretzky, often referred to as "The Great One," is synonymous with scoring in the NHL. Gretzky's remarkable career spanned 20 seasons, during which he amassed a staggering 2,857 points (goals and assists combined). His ability to find the back of the net and set up his teammates is unrivaled, as he holds the record for most career assists (1,963) and points (2,857). Gretzky's incredible vision, hockey IQ, and playmaking skills set him apart.
On the other hand, Mario Lemieux, known as "Super Mario," had a career that was equally spectacular, albeit shorter due to health issues. Lemieux played 17 seasons in the NHL and amassed 1,723 points, ranking him seventh on the all-time points list. What makes Lemieux's career even more remarkable is his points per game (PPG) average. He averaged an astounding 1.883 points per game, which is the highest in NHL history, surpassing even Gretzky's 1.921 PPG.
Scoring Titles
Gretzky and Lemieux both dominated the NHL in terms of scoring titles. Wayne Gretzky led the league in points for a remarkable 10 seasons, while Lemieux led the league in six seasons. Gretzky's consistency in leading the league in points year after year is a testament to his unparalleled scoring ability and longevity.
However, when it comes to goals per game, Lemieux holds the edge. He led the league in goals per game on five occasions, showcasing his incredible goal-scoring prowess in the limited games he played due to injuries.
Championship Success
One area where Gretzky has a clear advantage is in championship success. Gretzky won four Stanley Cups with the Edmonton Oilers during the 1980s and added another with the Los Angeles Kings in 1993. His leadership and ability to elevate his game in the playoffs earned him the nickname "Mr. Playoff."
Lemieux, though undeniably talented, won two Stanley Cups with the Pittsburgh Penguins in 1991 and 1992. His impact on those championships cannot be overstated, as he won the Conn Smythe Trophy as the playoff MVP both times. Unfortunately, Lemieux's career was plagued by injuries, which limited his opportunities to chase more championships.
Legacy and Influence
Both Gretzky and Lemieux left an enduring legacy on the sport of hockey. Gretzky's records and accomplishments made him the face of the NHL for a generation. He popularized the game in the United States and helped it expand globally. Gretzky's influence on the next generation of hockey players is immeasurable.
Lemieux, while not as prolific in terms of records, is revered for his extraordinary skills and the inspiration he provided to countless young players. His ability to overcome health setbacks and still perform at an elite level is a testament to his determination and talent.
Conclusion
In the debate of Lemieux vs. Gretzky, there are no losers—only winners who had the privilege of witnessing two of the greatest hockey players of all time. Wayne Gretzky's incredible records and consistency in leading the league in scoring make him a compelling choice for the title of the greatest. On the other hand, Mario Lemieux's unparalleled points per game average and ability to dominate despite health challenges make a strong case for his greatness.
Ultimately, the choice between Gretzky and Lemieux comes down to personal preference, and perhaps, it's best to appreciate both for the unique brilliance they brought to the game of hockey. Whether you favor Gretzky's longevity and records or Lemieux's sheer dominance when he was on the ice, there's no denying that both players left an indelible mark on the history of the sport. Hockey fans will continue to debate Lemieux vs. Gretzky for generations to come, but one thing is certain: both players belong in the pantheon of hockey immortality.